Being a mama doesn't give me much time to prep meals for our family and throw in a traveling husband during the week.... yeah I don't exactly eat the most glamorous things! Prior to Ford being born, I would eat the most random things when Jon would travel. A bowl of Cinnamon Toast Crunch followed by carrots and hummus, followed by trail mix, followed by a glass of chocolate milk. Something about being alone in the evenings makes me want to snack, snack, snack instead of eating an actual meal. Yes it's fun to peruse the pantry for goodies but this way of eating is dangerous because often times I am left hungry at night and ready to eat more! If only Nutella and Ritz crackers kept you full!
Now that Ford is here and consuming all of my free time, you can imagine I don't exactly eat well when Jon travels. At least when Jon is home he can hang with the little guy while I prep a meal but I need something fast and healthy when he is gone. I've come off the postpartum high where all you want to do is eat because your body is adjusting to breastfeeding and people are bringing over home cooked meals and decadent desserts. I was cleared to workout by my doctor and am ready to put back on my healthy pants and kick things into gear. The weather is cooling down and I am ready to get back to our healthy lifestyle.
I was incredibly excited (and relieved!) when Lean Cuisine announced their new collection of meals, Honestly Good. It was hard for me to choose my favorite meal because the options are too darn delicious! The flavors of the Honestly Good collection aren't your typical frozen meals...
Honey Citrus Chicken, Lemongrass Salmon, Pineapple Black Pepper Beef, Plum Ginger Grain-Crusted Fish, Pomegranate Chicken, Roasted Red Pepper Chicken. I can finally eat healthy and natural while not having to slave away in the kitchen. I am excited to add Honestly Good meals into my weekly meal schedule to help get me back into a good routine (and my pre pregnancy jeans!).
At 270 calories with only 7 grams of fat, the Roasted Red Pepper meal is my absolute favorite. I always worry about the texture of frozen meal chicken but this chicken was moist and tasted like it came right off the grill! The sauce gave amazing flavors and I felt like I was eating a gourmet restaurant meal as I hurriedly gobbled it down standing up in my kitchen while Ford was in his swing.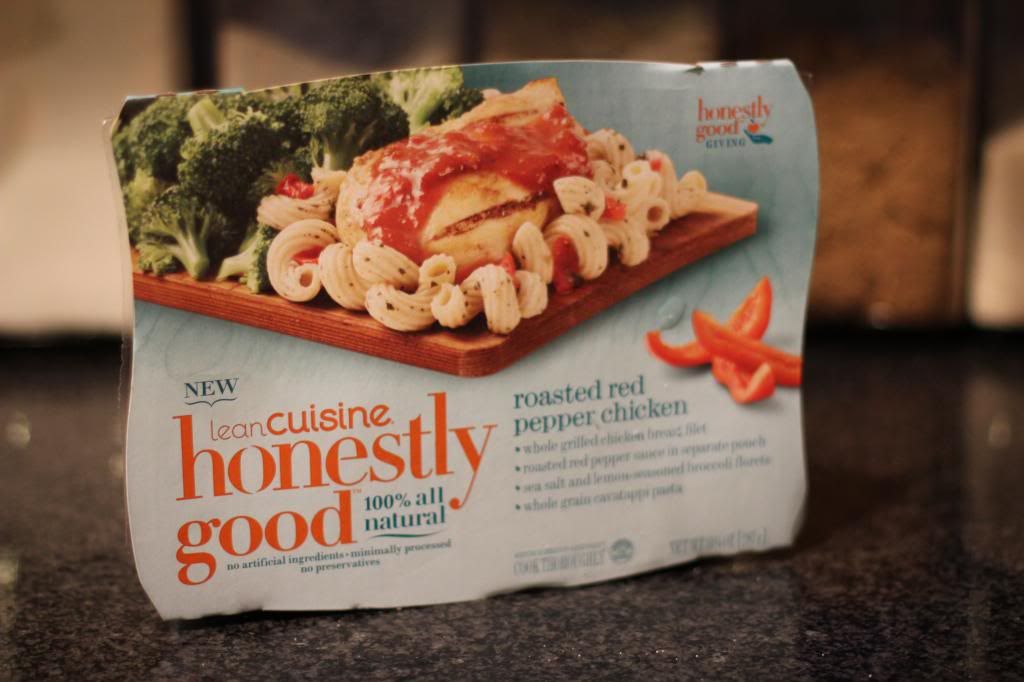 I am now incredibly conscious of what I put into my body knowing it is exactly what Ford will be eating a few hours later. All natural, wholesome ingredients are just what I need to make me feel comfortable eating a frozen meal.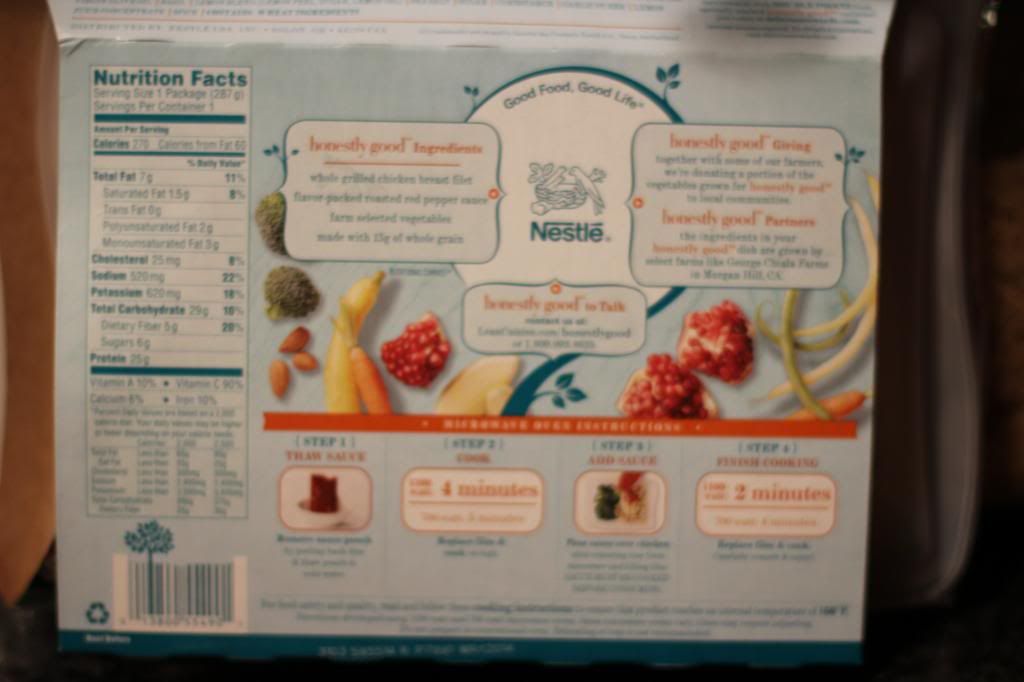 This meal was the perfect blend of proteins, veggies, and delicious carb-y noodles!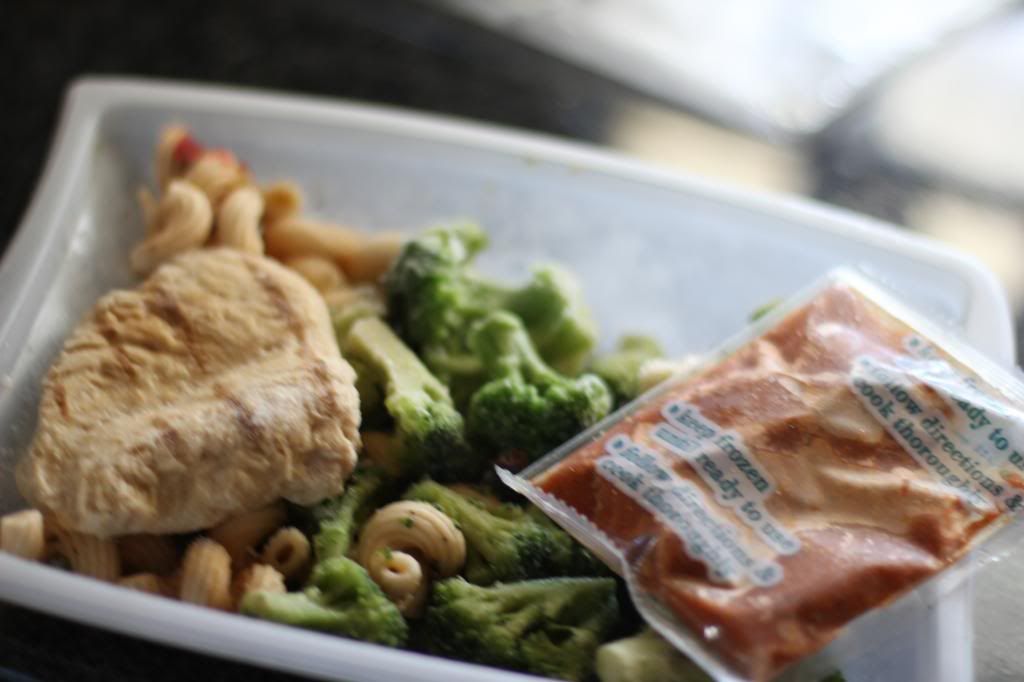 No more Cliff bar dinners when my hubby travels!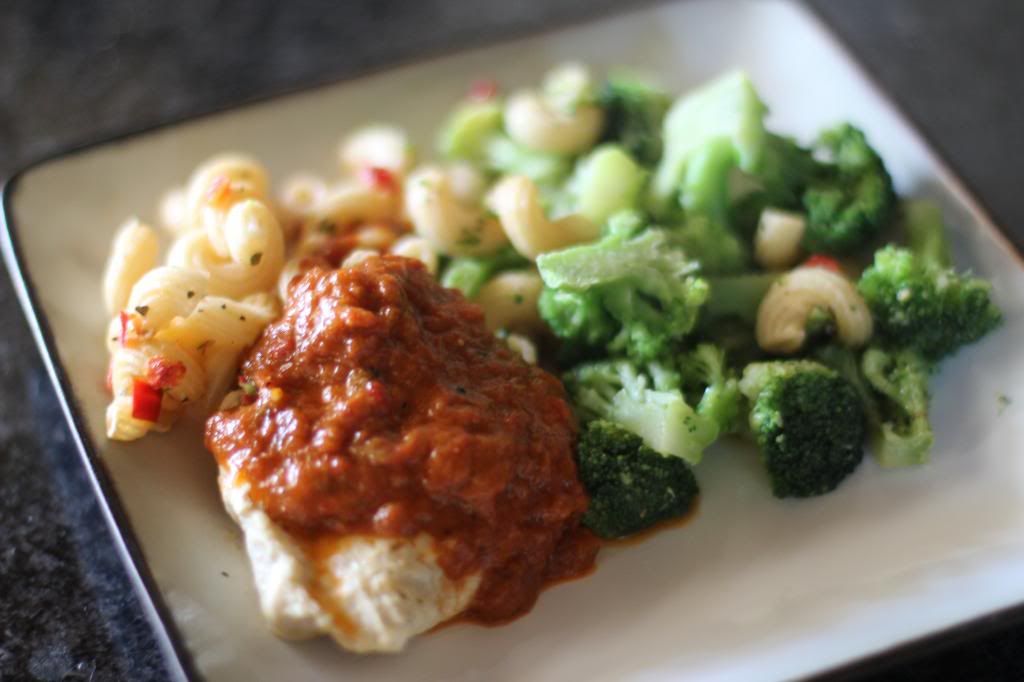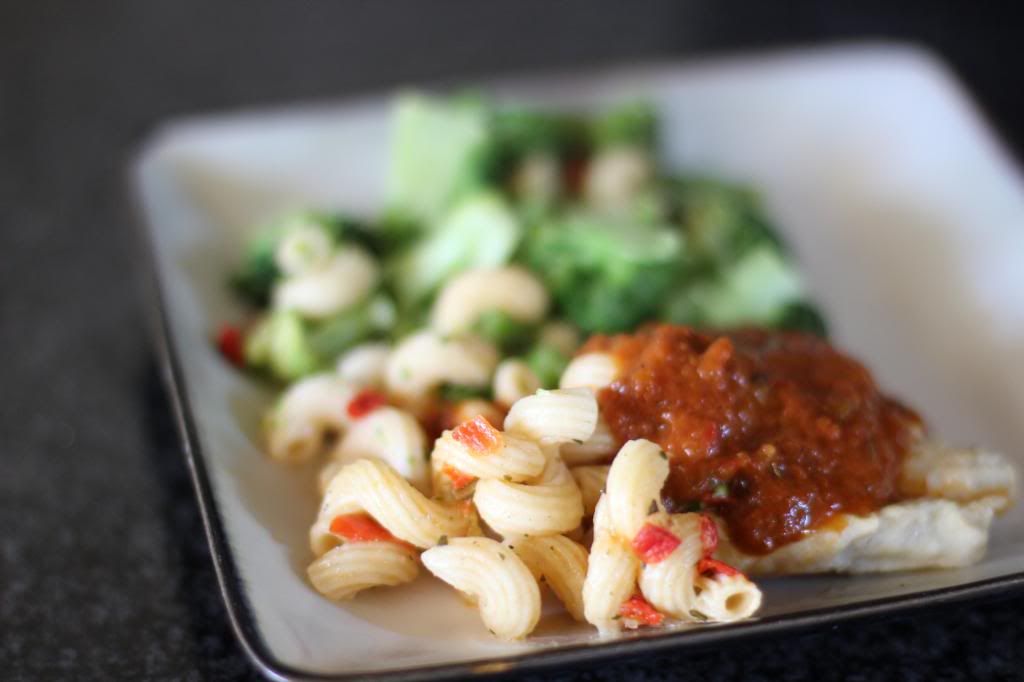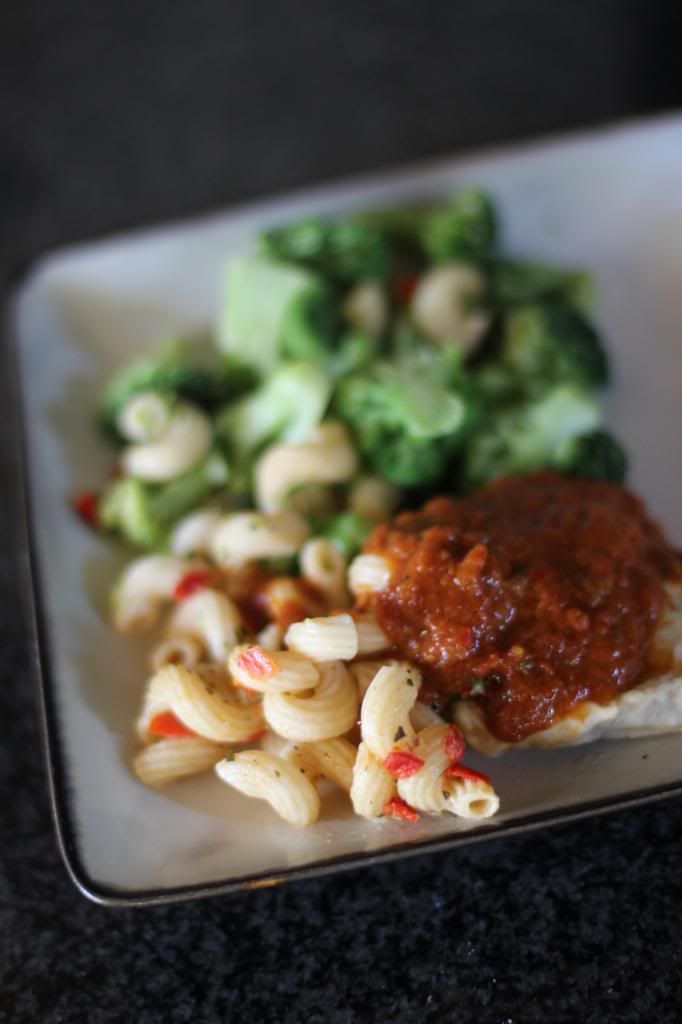 Something that makes me love these meals even more is that Lean Cuisine, along with the farmers that grow the vegetables used for these meals, donate additional veggies to communities in need. Love that!