"This shop is part of a social shopper marketing insight campaign with
Pollinate Media Group
™ and
People StyleWatch and InStyle magazines
but all my opinions are my own. #pmedia
#PeopleInStyle
http://cmp.ly/3/8vNxcO
"
Now that I'm a mom with minimal time to get ready and minimal resources to choose from (thanks breastfeeding!), putting together outfits is somewhat of a chore or even an afterthought. I stay home with my son so there are days I don't change out of my Valentine's Day heart printed pajamas but we do have quite the social life with baby play dates, music class, and Costco runs. Taking a few minutes to throw on some makeup and clothes other than my yoga pants really makes me feel like a million bucks! I am constantly turning to blogs, Instagram, and Pinterest for easy, comfortable, yet stylish fashion ideas because I tend to fall victim to wearing the same outfit over and over again because it is on top of the clean laundry stack.
I picked up the latest December issues of both Instyle and People StyleWatch magazines at Target and was able to find some great inspiration. Between family pictures, Thanksgiving, holiday parties, and Christmas, I wanted to find new looks that are in tune with the current trends and do that affordably or with things I already own. Since I didn't have access to most of my clothes during pregnancy, it is always fun to rediscover pieces and shop my own closet!
Although I won't even attempt to pull off the red lips of Lauren Bacall, wearing bright colored separates is a recent favorite of mine.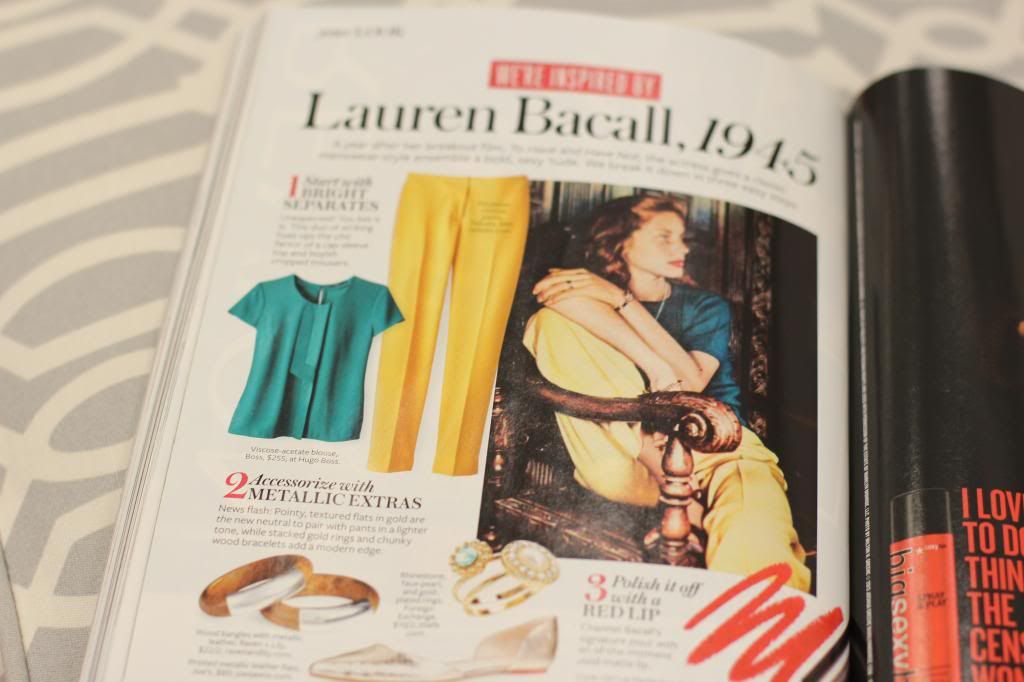 It's pretty tough to find a brand of pants that fits my barely 5 foot tall, booty-less body so when I discovered that Old Navy skinnies fit me like a glove, I bought jeans and fun cords in your a typical colors (mint, salmon, red). I love being bold and pairing the bright colored pants with either bright colored top or even a printed top. And to think I used to have to have each piece of my outfit matchy matchy.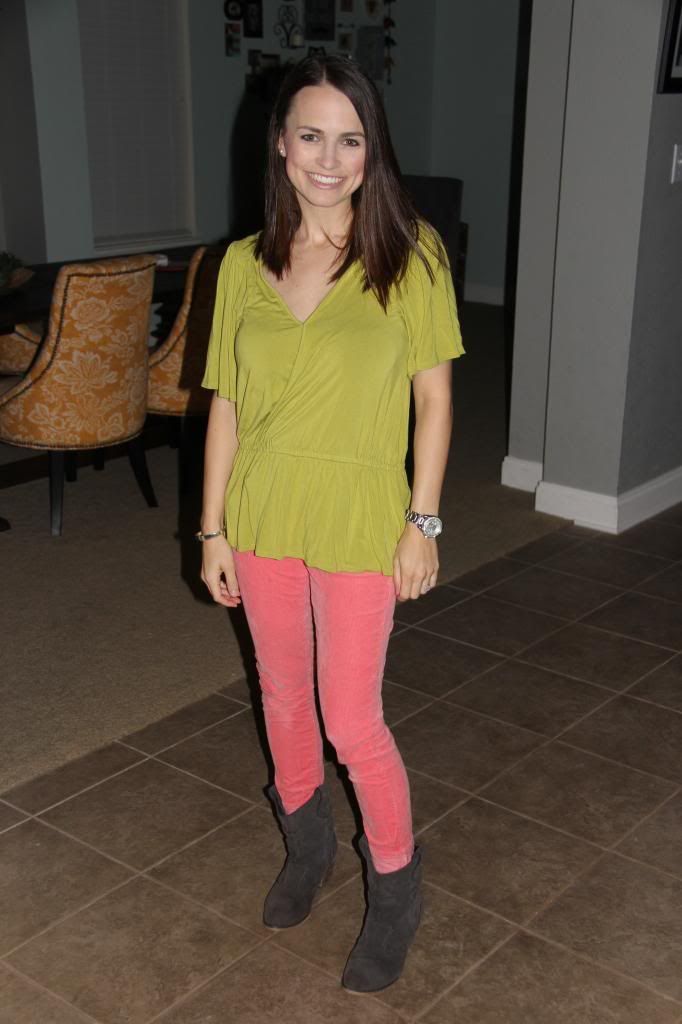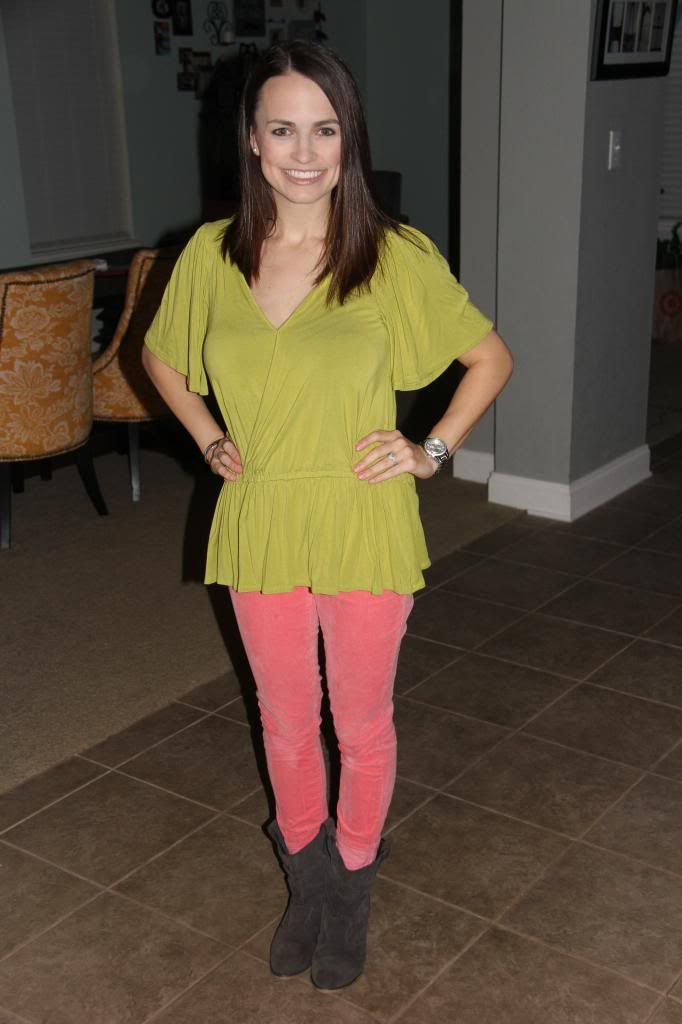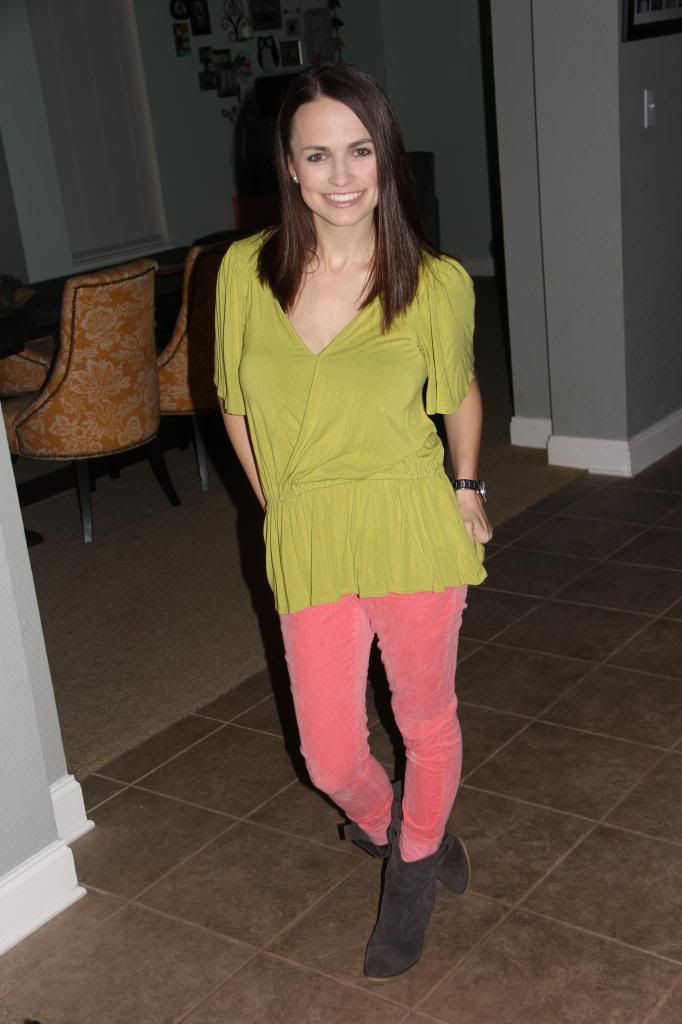 I love that florals are back in style and no longer reserved for your grandma's plastic covered sofa. Talk about floral overload but Forever 21 has such great options of blouses, tunics, tanks, and dresses that are subtle enough to be classy but are fun colored to be trendy!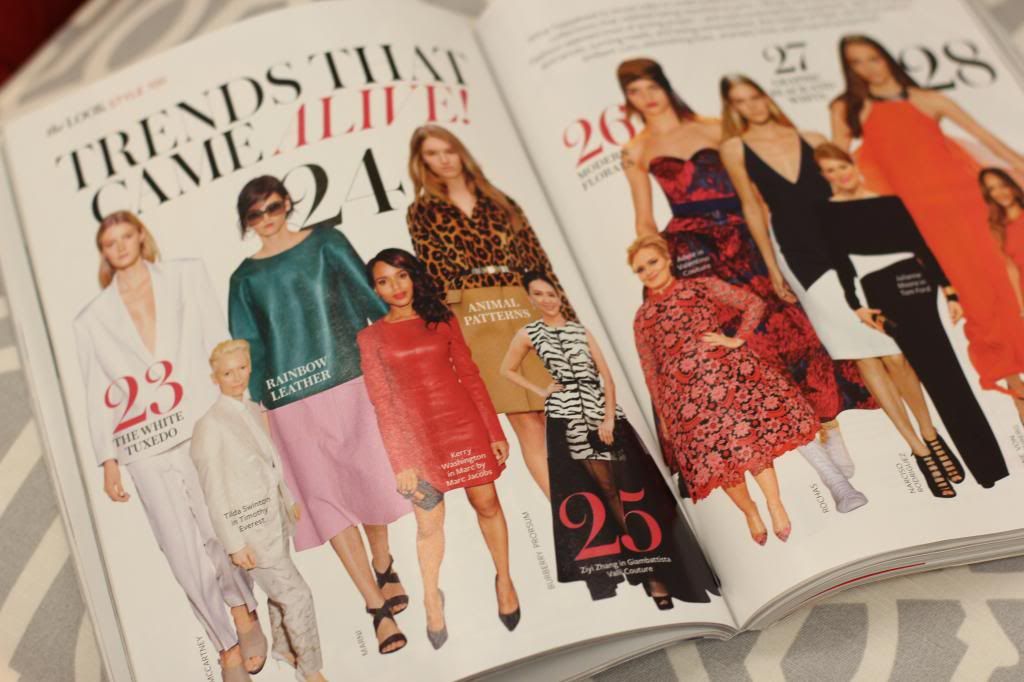 Shopped my closet and loving these floral prints!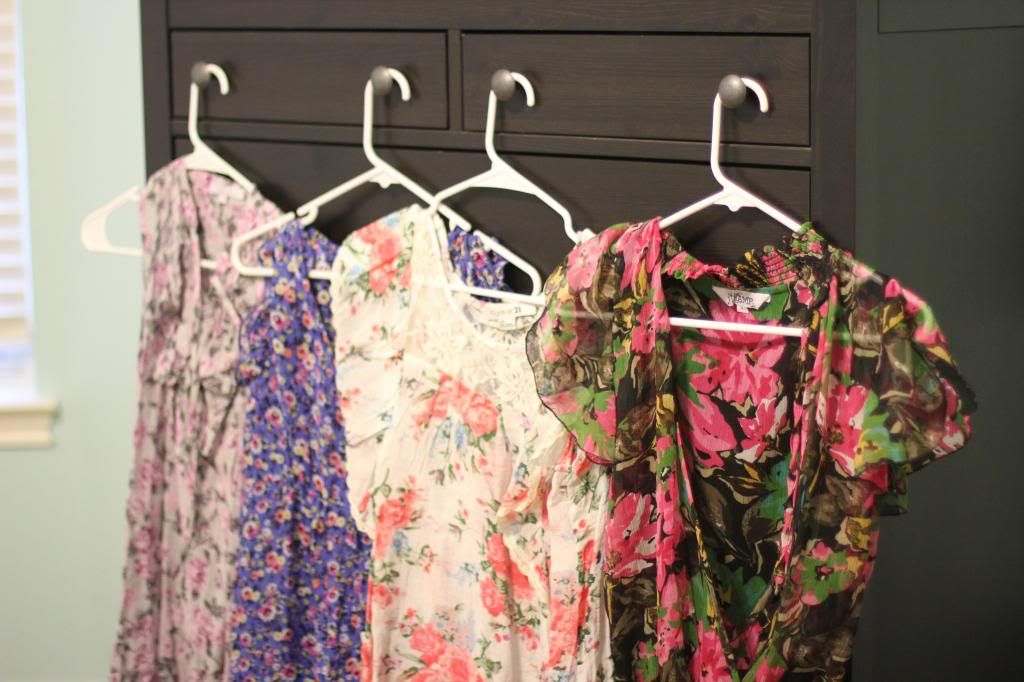 Just for fun I created the perfect date night outfit using Polyvore for a romantic dinner with my husband
(probably talking about Ford the whole time!)
date night
by
ruthiehart1
featuring
betsey johnson jewelry
We all know that statement sweaters are hot this year! I even saw one posted on Instagram that said "#selfie" ha! Not only do sweaters keep you warm but they help hid what's left of my big ol' pregnant belly :).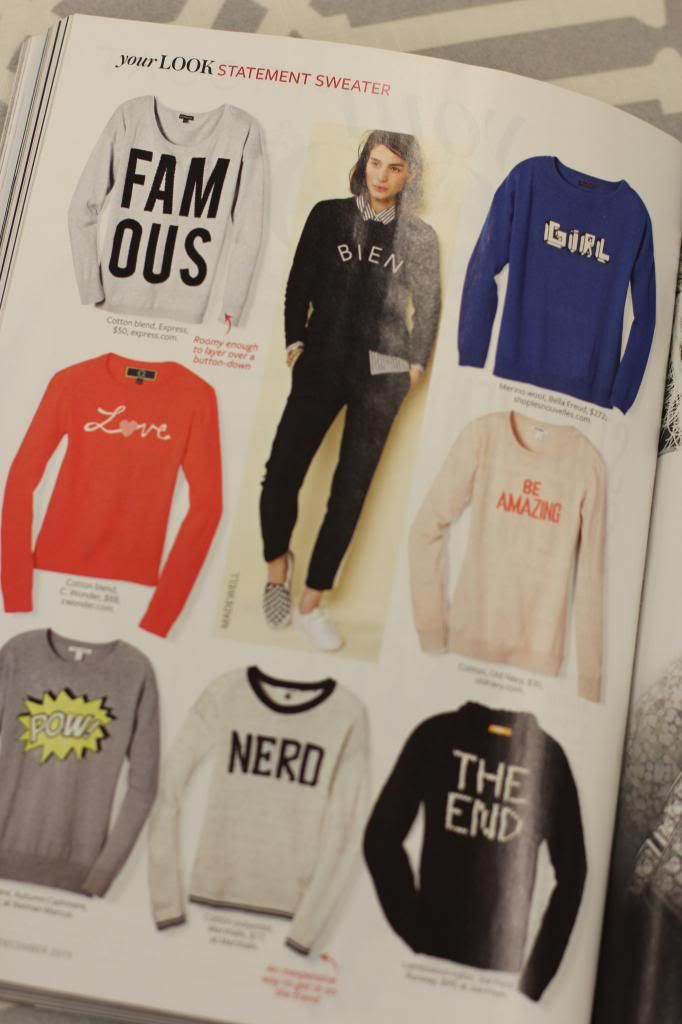 Target does it again. I love their selection of super stylish, trendy, and inexpensive sweaters...perfect paired with skinny jeans and uggs to hit up those holiday sales!
(I think I have to get the cat sweater for my feline loving mama!)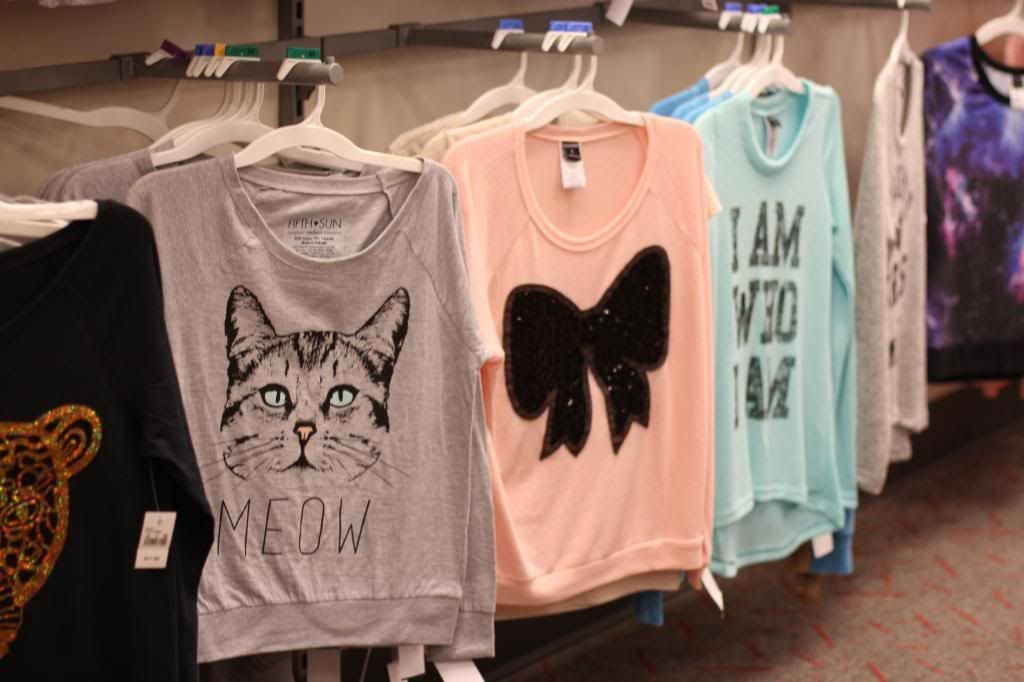 And I am totally loving the tribal trend right now.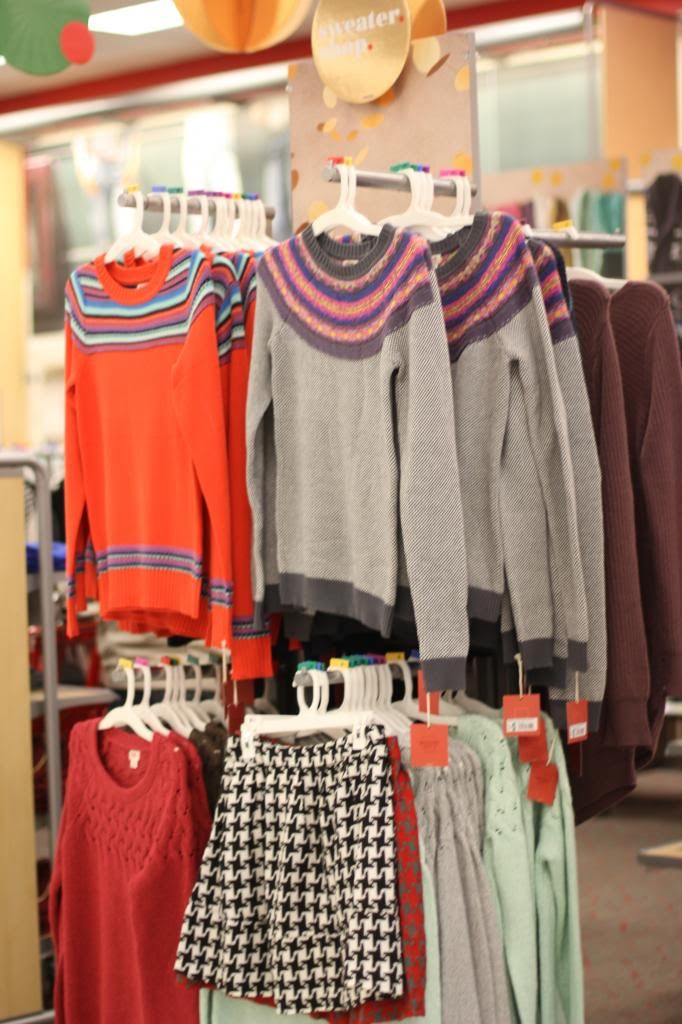 While thumbing through People StyleWatch I had to giggle seeing that the top knot is popular beyond the blog-o-sphere! I attempted it last year and let's just say the top knot isn't for me! Jon told me it looked like I had a bagel on my head.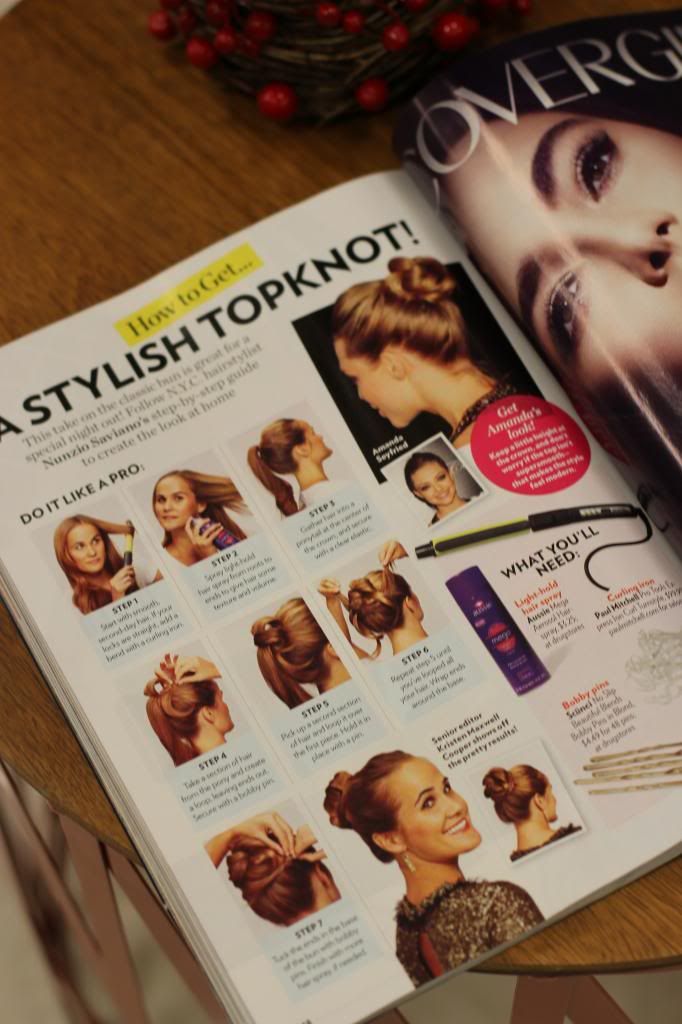 Head into your local Target and purchase both December issues of InStyle and People StyleWatch and receive a $5 Target giftcard (promotion good 11/29-12/7)!