"This post is part of a social shopper marketing insight campaign with
Pollinate Media Group
™ and
Barilla
, but all my opinions are my own. #pmedia
#JoytotheTable
http://cmp.ly/3/8vNxcO
."
If I'm being honest, I am not the biggest fan of Italian food. I guess I should explain a little. I love a giant plate of cheesy pasta and garlic bread as much as the next person but I rarely ever crave it and would never choose to go out to an Italian restaurant. I make Italian dishes occasionally at home but find that they always seem to have a Mexican flare (using chilis, different veggies, etc). One Italian dish that I have never had a liking for is lasagna. Call me crazy but the excess of ricotta cheese doesn't agree with my palette and I haven't been able to find a lasagna that I really enjoyed...until now. I was given this recipe by my sister's mother in law
(who is like family to me and Jon too)
and hands down, it is the most delicious Italian dish I've ever tasted, not just comparing lasagnas! Instead of ricotta she uses large curd cottage cheese and Italian sausage instead of ground beef. This lasagna is definitely a crowd pleaser and has become my go to meal for large dinner parties or when I'm making dinner for a friend because it is easy to freeze. Sure you can go buy a cheap frozen lasagna but I promise you won't taste anything better than this recipe! Since the sauce is a little time consuming, I'm going to give you an easier option to use jarred Barilla sauce if you are in a hurry!
Ingredients
1lb Italian sausage links
*1 clove minced garlic
*1 tbsp chopped parsley
*1 tbsp basil
*1 tbsp Italian seasoning
*1lb can diced petite tomatoes
*2 6oz cans tomato paste
10 oz Barilla lasagna noodles
24 oz carton large curd cottage cheese
2 eggs
2 tsp salt
1/2 tsp pepper
2 tbsp chopped parsley
1/2 cup grated Parmesan cheese
About 1lb mozzarella cheese, more if you'd like
(you can use sliced or shredded)
*Omit these items and use Barilla's Roasted Garlic Sauce for a quick alternative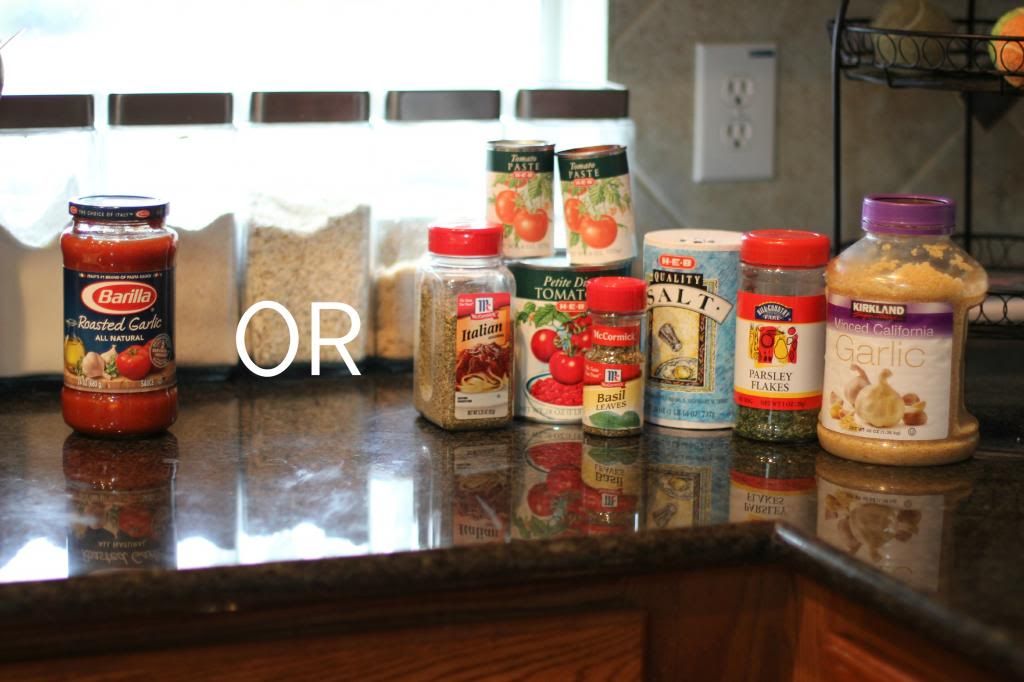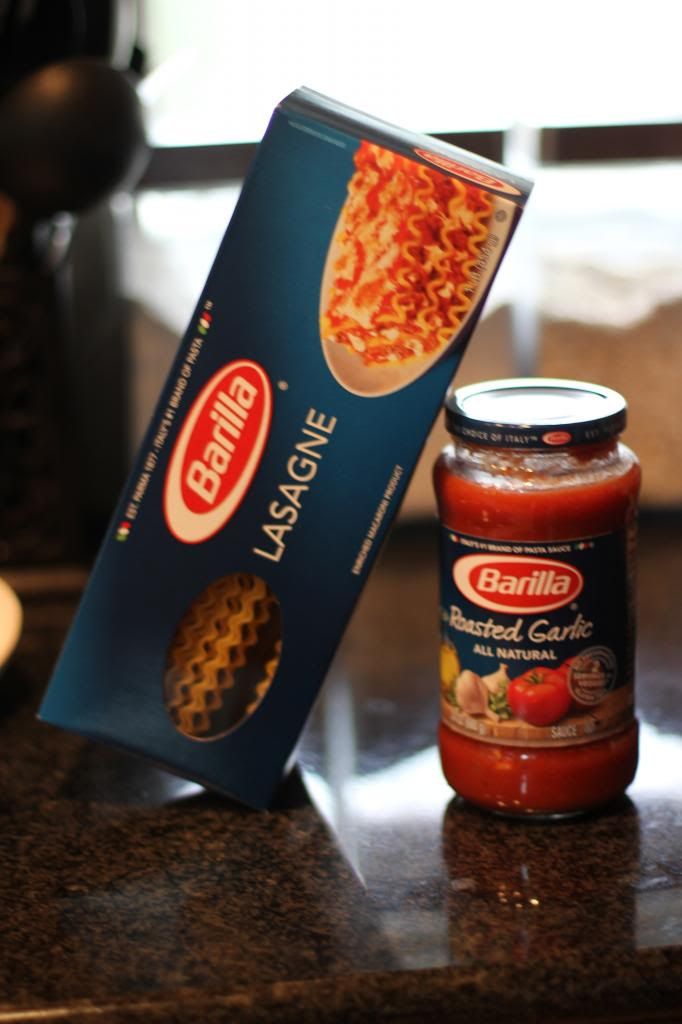 1. Cook the sausages with your preferred method. I boil them in water then pan sear until cooked through. You could grill if you'd like. Let cool, slice, and put into a large pot.
2. Add the starred ingredients to the sausages if you choose to go the homemade route or the Barilla Roasted Garlic instead.
3. If making the sauce yourself, add 1/2-1 cup of water and simmer for 30 minutes. If using Barilla sauce, add just 1/2 cup water and simmer.
4. Meanwhile, cook your lasagna noodles according to the packaging (I prefer the cook kind rather than no bake) and set aside.
5. In a medium bowl, mix cottage cheese and next 5 ingredients (eggs, salt, pepper, parsely, Parmesan).
6. Now the fun starts! Pour a little bit of the sauce into the bottom of a 9x13 inch baking dish to coat (I used 2 8x8 pans for this batch so I could freeze one). Layer noodles, sauce mixture, cottage cheese mixture, and mozzarella cheese twice. End with a layer of noodles and top with mozzarella.
7. Bake at 375 degrees for 30 minutes.
8. Let cool for 15 minutes and enjoy!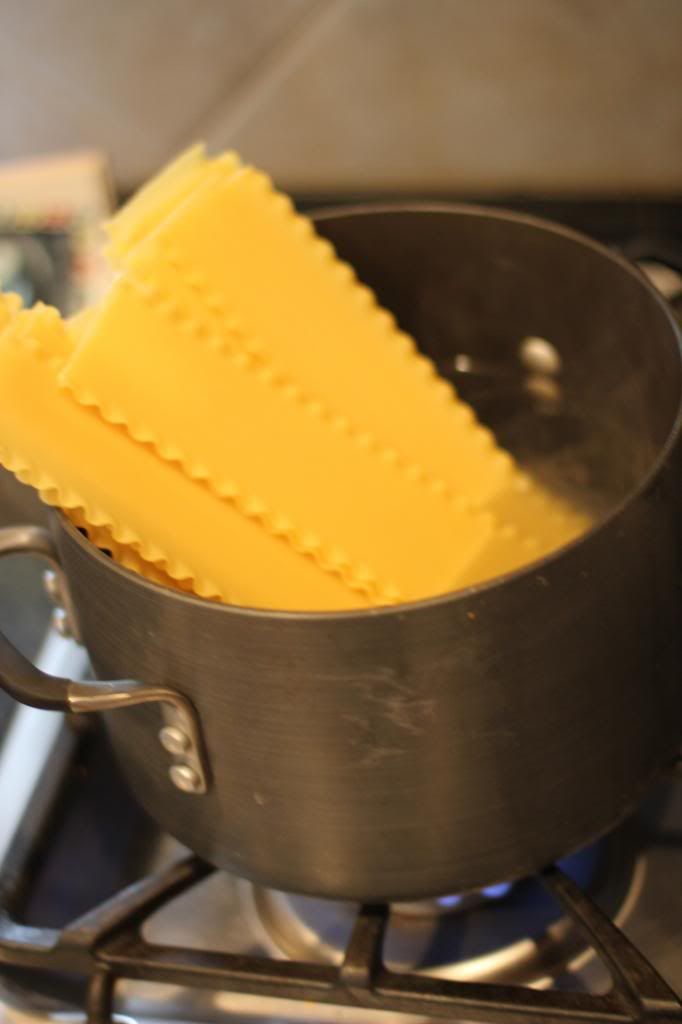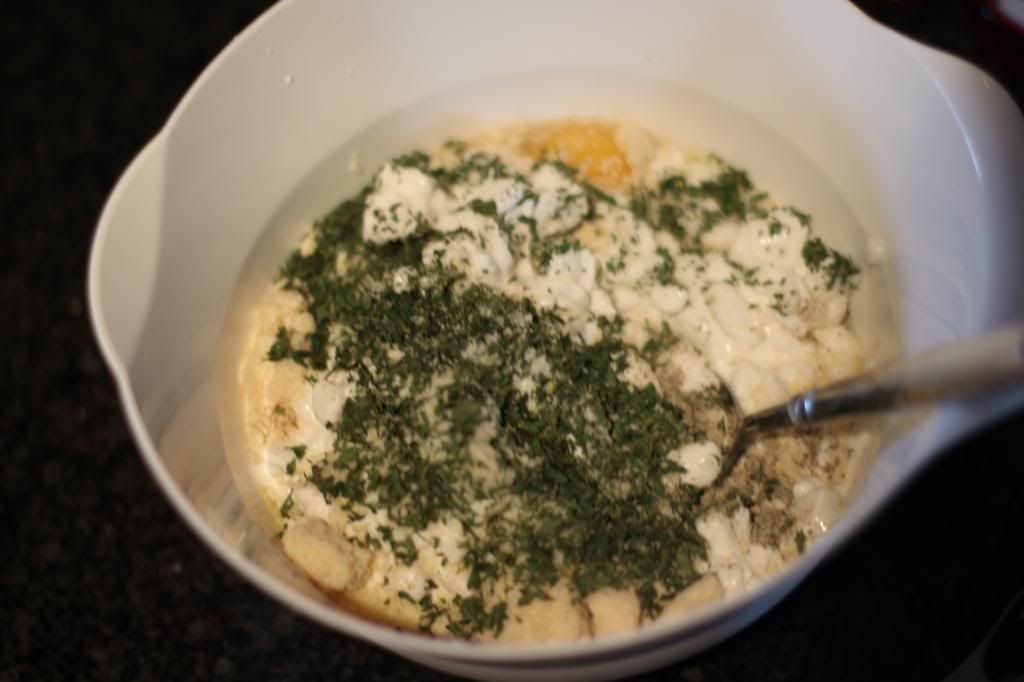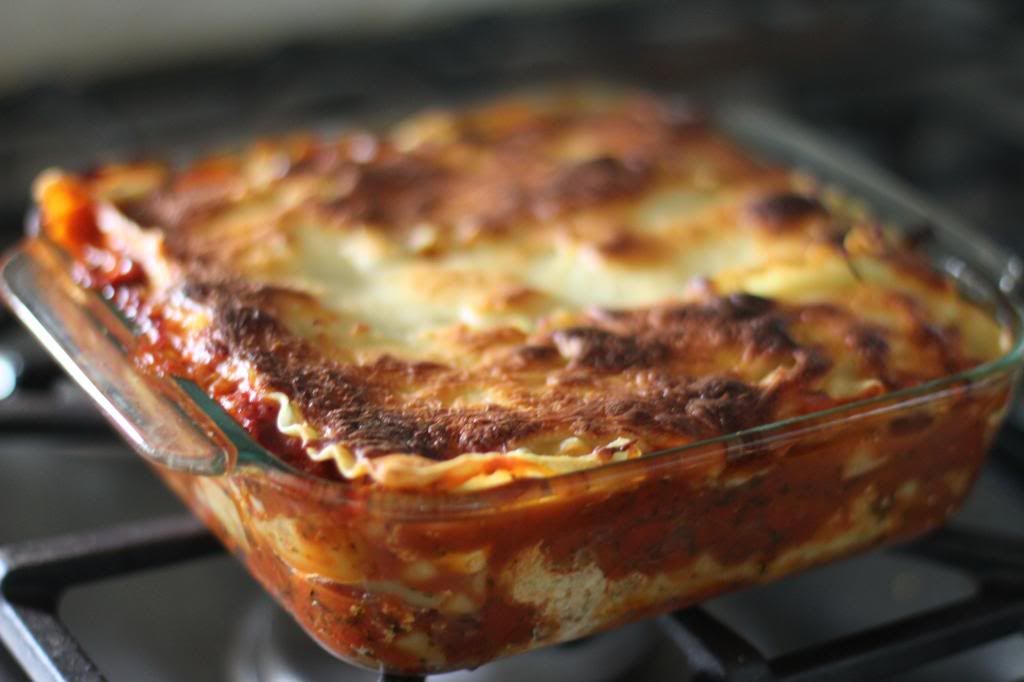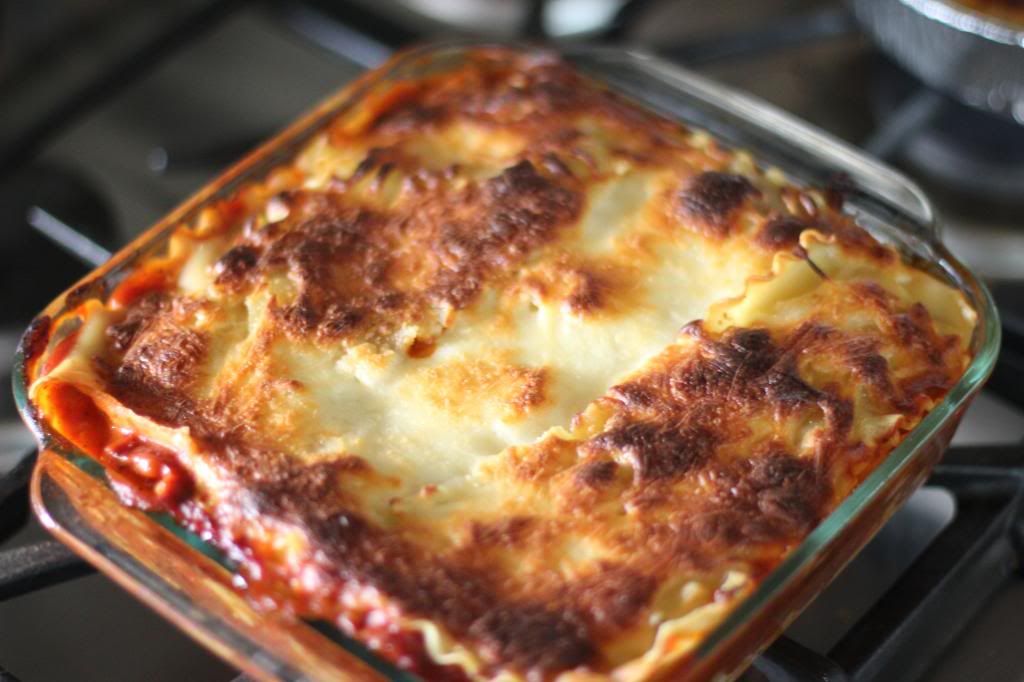 Stop by your local Safeway store to pickup Barilla Lasagna Noodles and Barilla Sauce and receive $1 off!
Barilla Facebook