"This shop is part of a social shopper marketing insight campaign with Pollinate Media Group® and Rubbermaid, but all my opinions are my own. #pmedia #FastTrack
http://my-disclosur.es/RgFrEH
"
If you know anything about my husband, you know he loves cars. Sure he drives a nice sedan on a daily basis but his dream is to own not one, but multiple classic cars. I've told him I fully support his dream as long as he has a safe, air conditioned, drive-able, car-seat safe vehicle to scoot kiddos around. Jon's love of cars has taken over our garage (and total first world problems but we only have a 2 car garage).
Exhibit A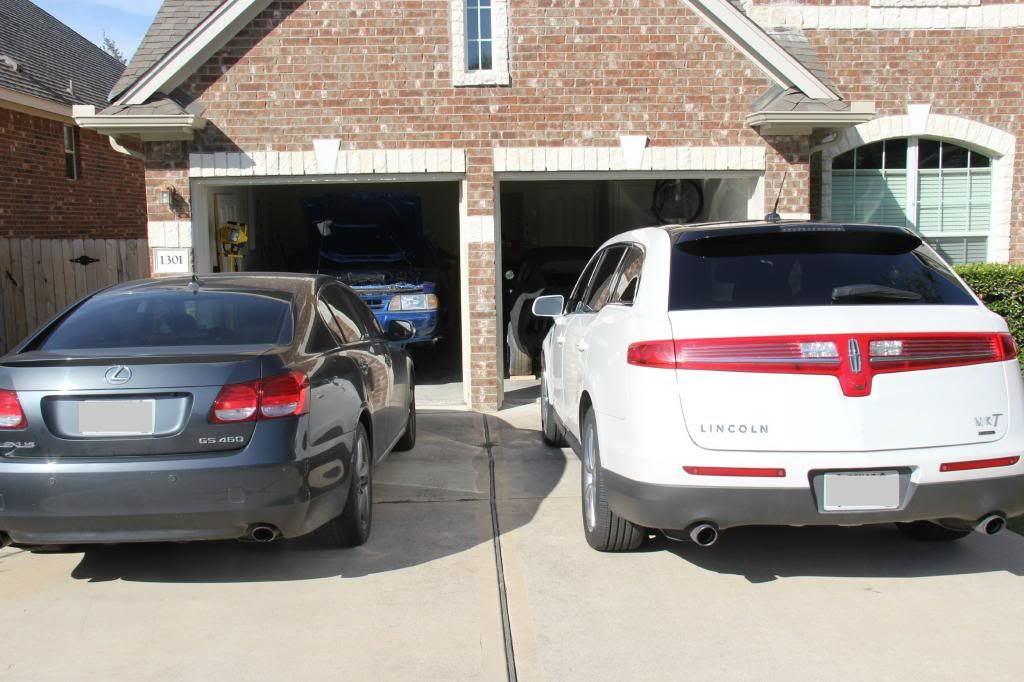 It may be tough to see but that is not one, but two Mustangs calling our garage home. Jon's lucky my big ol' mom car can't find in our garage or else I wouldn't be too happy about my driveway status.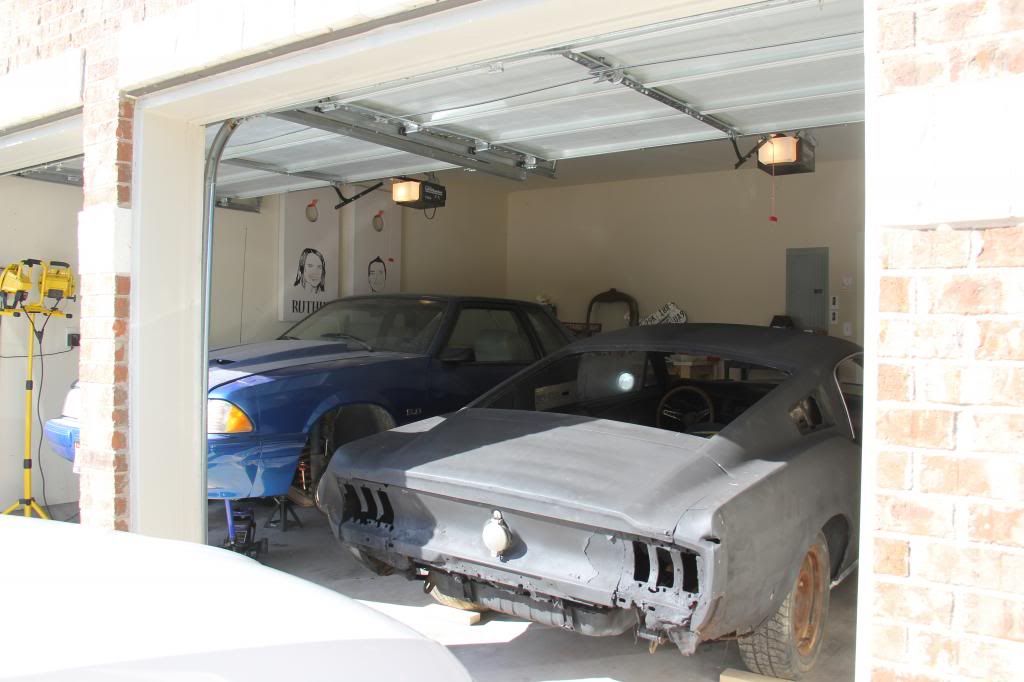 Now for owning four cars I feel like our garage is pretty tidy. But not a day goes by where I don't have to squeeze by a giant set of tires, get caught in a brake line, or have to move greasy towels to try to reach "my" stuff in the garage.
(yes our faces are plastered onto corn hole boards)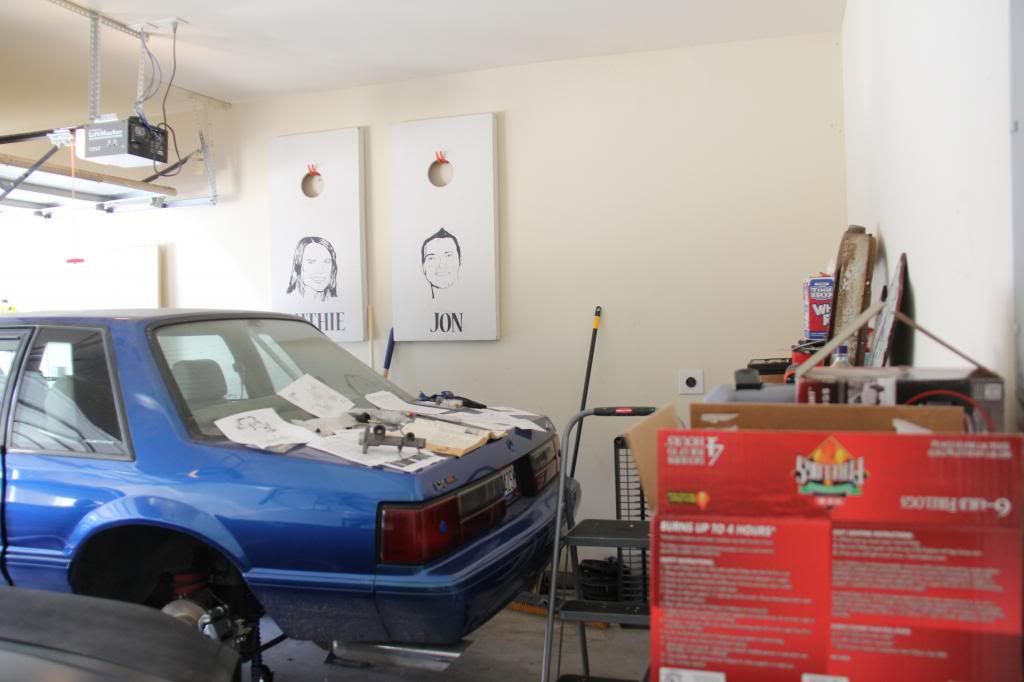 Toilet paper, coolers, spray paint, and ant killer... all normal garage items right?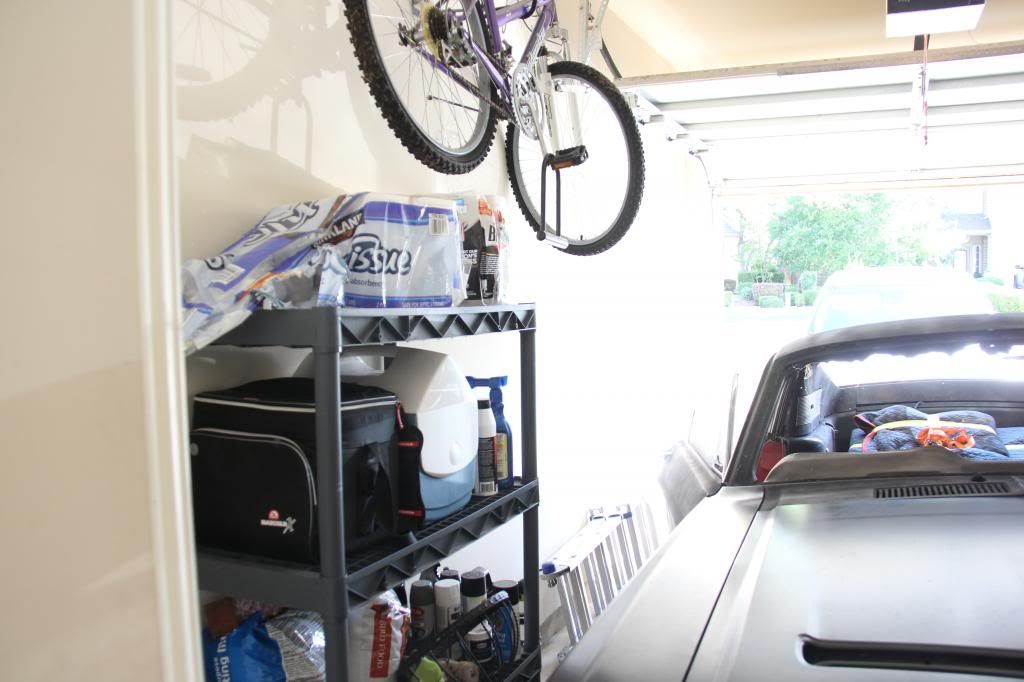 When I say "my stuff" I am referring mostly to my cleaning gear which has been stored inside in the closet under the stairs now that every inch of the garage has been taken over. Call me OCD but I have a mini panic attack every
time I open up that closet.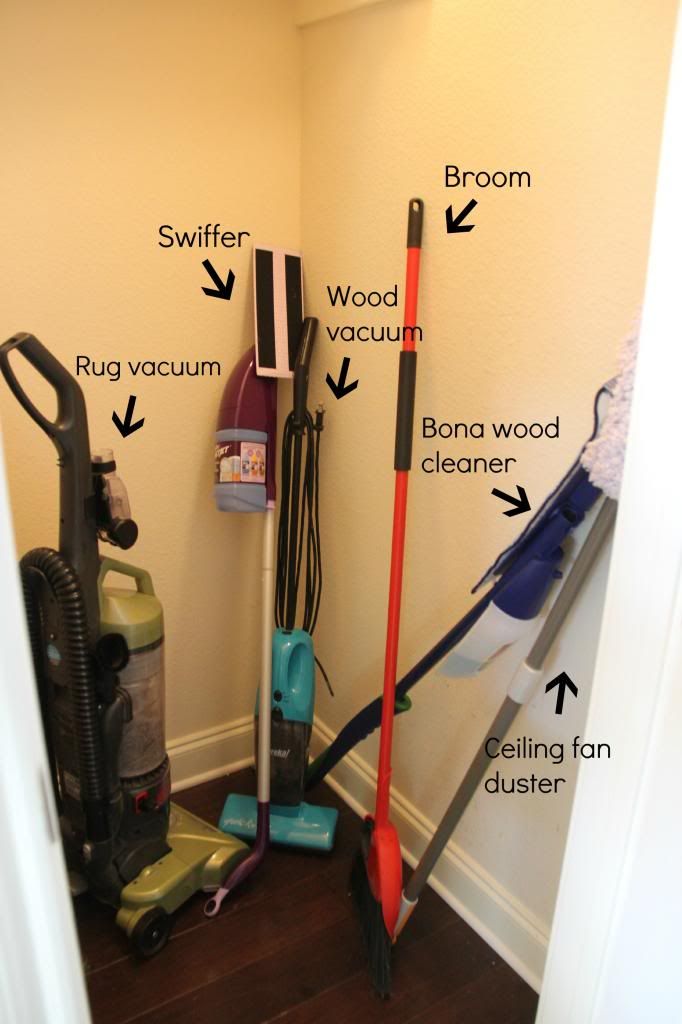 Something is always falling, there are dust bunnies on the floor. This closet is meant for hanging the jackets of your guests and storing fun things like scrapbooking supplies and cameras. It is an absolute mess and it stresses me out to the max!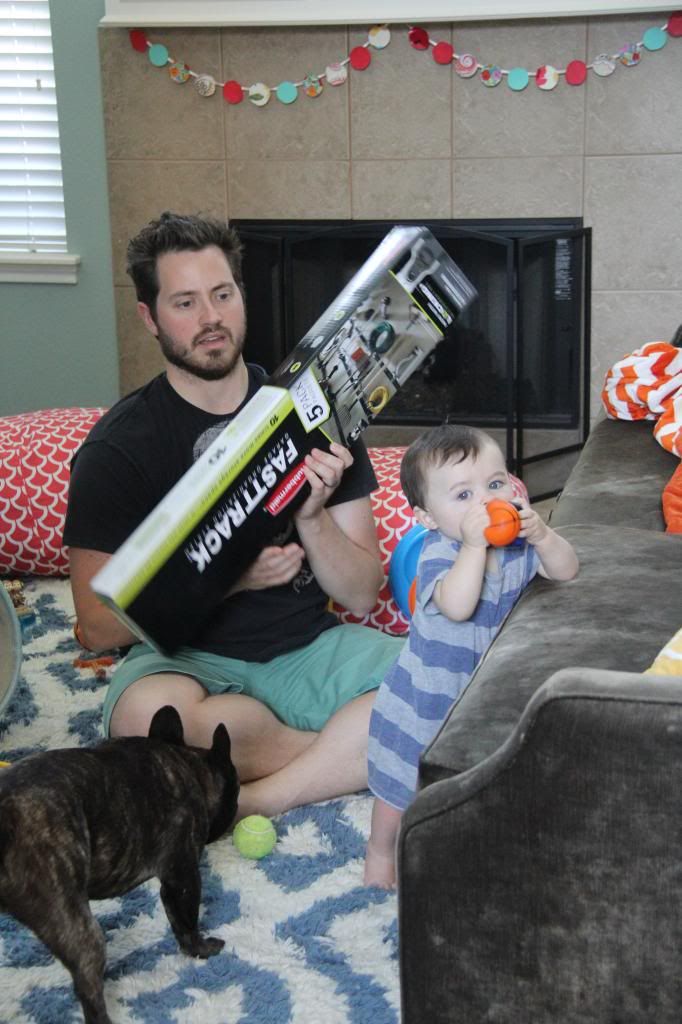 Rubbermaid FastTrack is a a multipurpose storage unit to help organize all those "where to put these" bulky items. Mops, brooms, rakes, vacuums take up precious space and clutter your closets and garages. Head to Target to purchase a Rubbermaid FastTrack and transform your weekends into "honey where the heck is the Swiffer Wet Jet?" to "ahhhh, nice and organized!".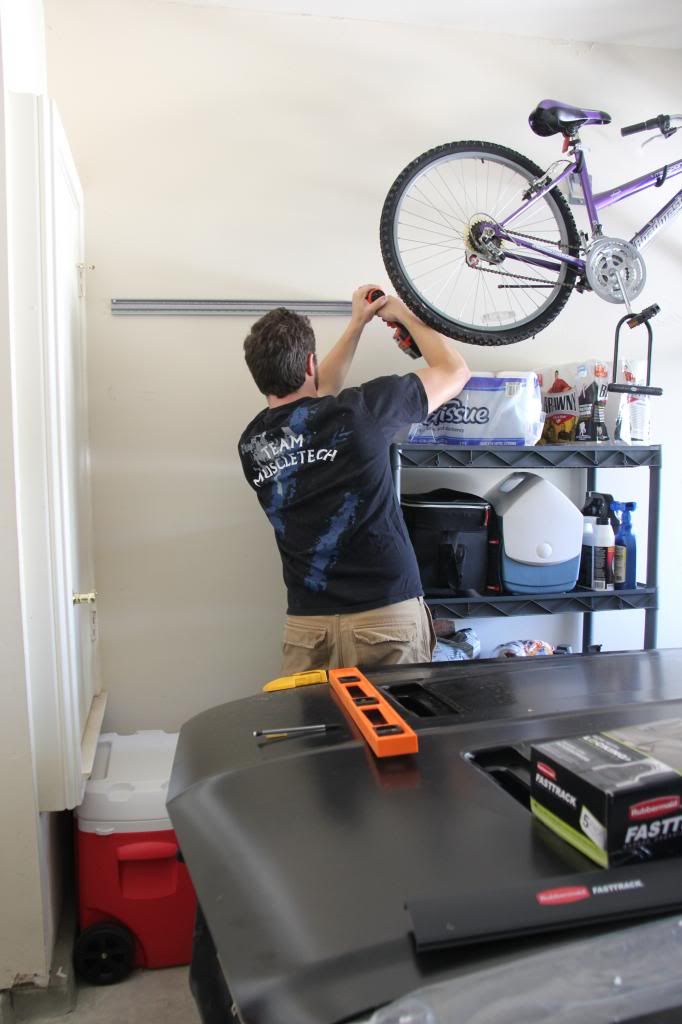 Ford learning his way around the garage (this lasted for about 10 seconds before he crawled over to the extension cord)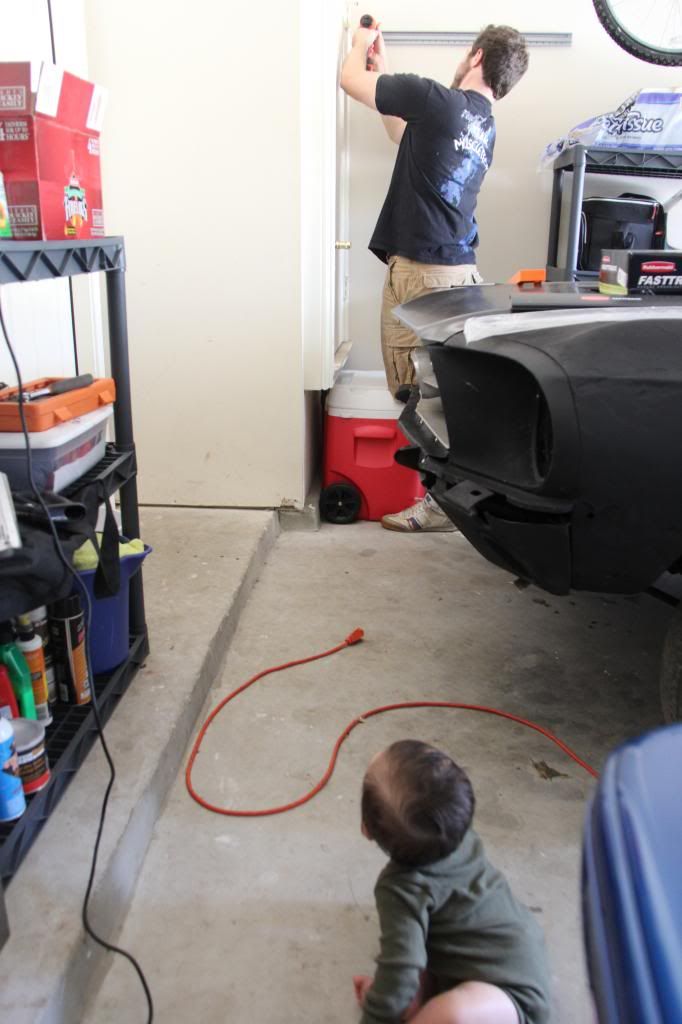 And the finish product just makes me smile on the inside. Organization is my thing y'all! Now I have a tiny corner for "me" in this man cave of a garage and I couldn't be more excited about it. The Rubbermaid FastTrack is on sale for $28.99 (regularly $33.99) from May 19-24th!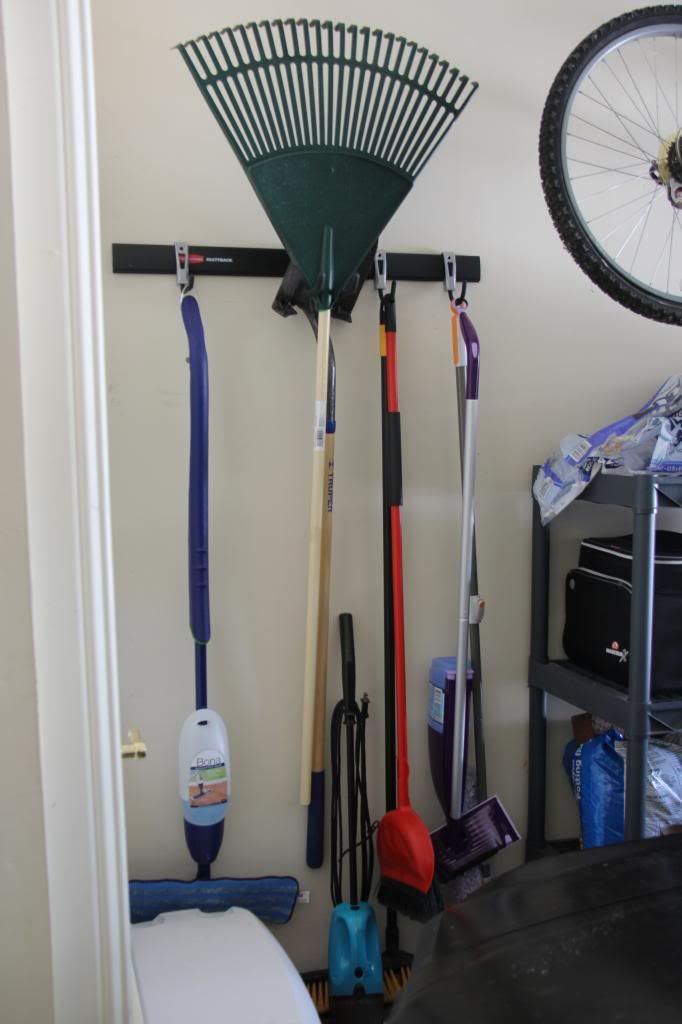 Now I need ideas on what to do with my under the stairs closet. Pinterest here I come.