"This shop is part of a social shopper marketing insight campaign with Pollinate Media Group® and BJ's Restaurants, but all my opinions are my own. #DineInOrderAhead #pmedia
http://my-disclosur.es/OBsstV
"
Sad to say but Jon and I hadn't been to a movie in over a year until a few weeks ago. I'm not always a huge fan of going to the movies... I get cold, I want to talk, I get antsy. That was before having a baby. We had the pleasure of spending the entire afternoon baby-less and were able to see a movie AND go to dinner without having to rush home to put Ford to bed or relieve the babysitter. Y'all. That 2 hours of watching a movie at the theater was the most relaxed I have been in forever. Not only was 22 Jumpstreet hilarious but I didn't have a monitor buzzing in my ear nor was I racing the clock before bedtime. You know you're a new parent when seeing a movie feels like winning the lottery!
After the movie we popped across the street to BJ's Restaurant for dinner. We knew we wanted to do some shopping after dinner and didn't want to wait forever for food so we used the BJ's Restaurant mobile app
(for iPhone and Android)
and the new Dine In Order Ahead feature. We were able to view the entire BJ's Restaurant menu
(including pictures!)
from my iPhone and place our order within seconds.
We were seated immediately upon our arrival, you place a time on your order so they were expecting us, and within minutes we were enjoying our delicious appetizers without ever having to open the menu. Date night is our time to indulge so there are no limits to how much sugar or fried food we can ingest.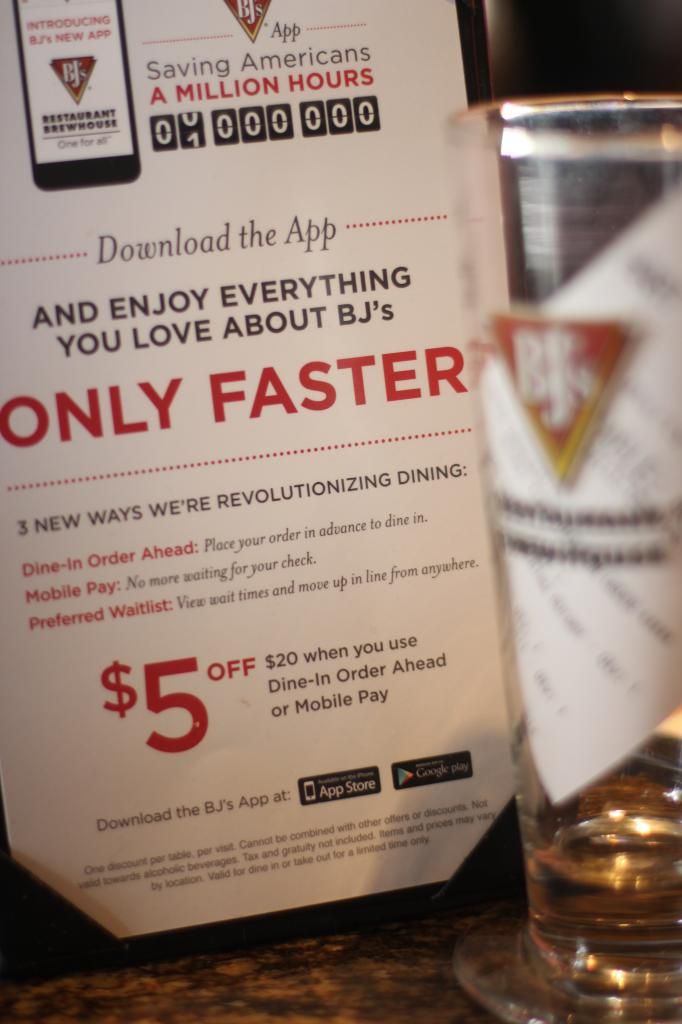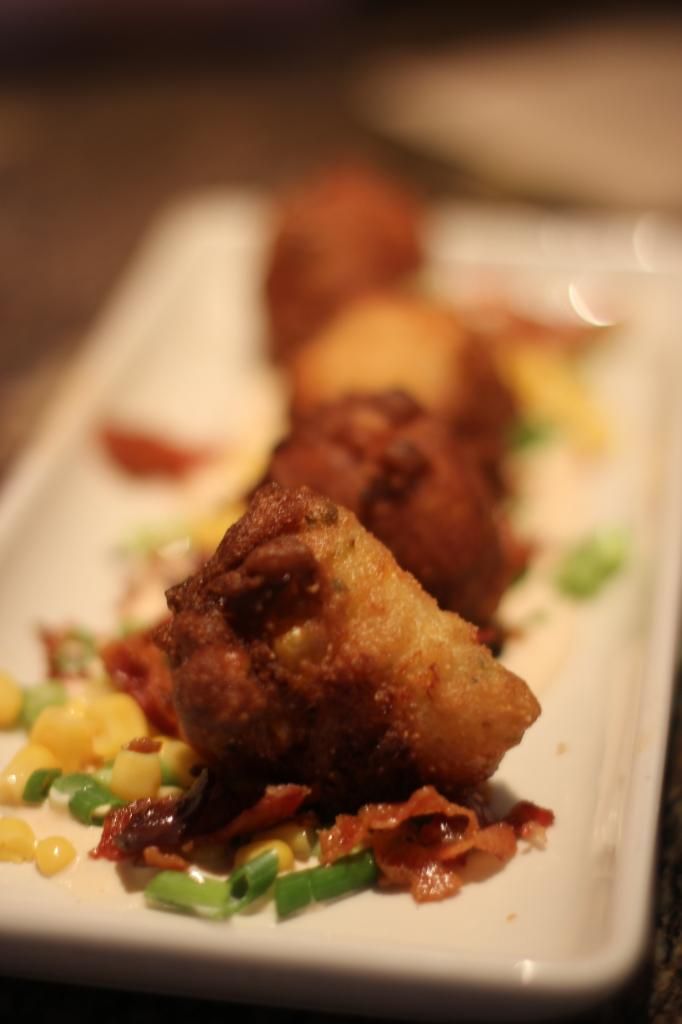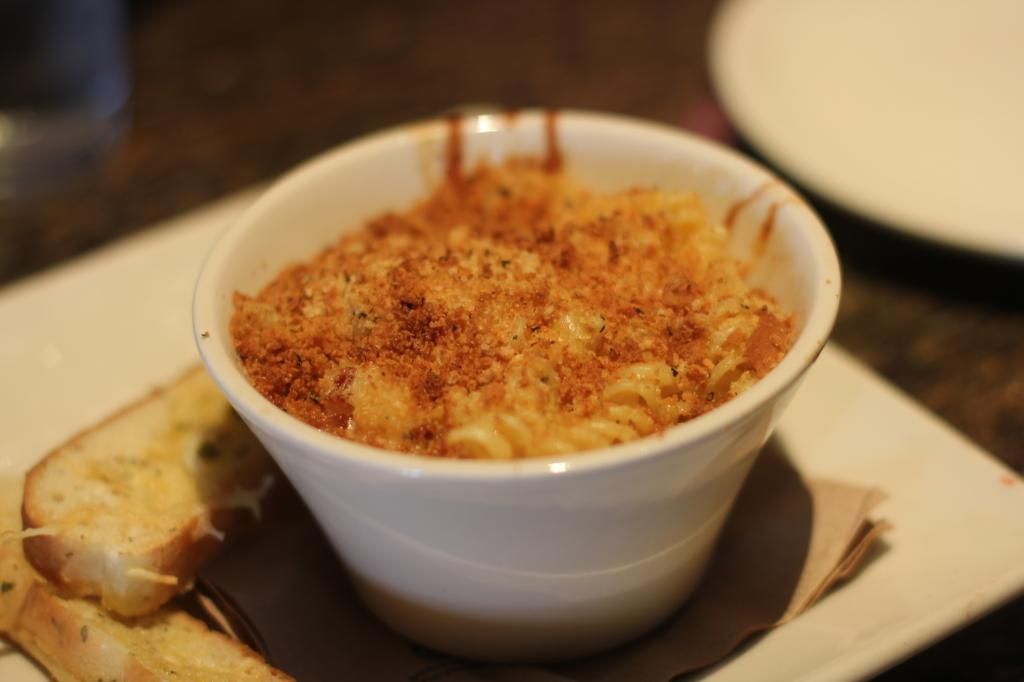 Shame on us for ordering so much food because we had absolutely no room for a Pizookie. Bummer.
There is something about being out in public with my husband alone that makes me feel special. For a few hours I am not a frazzled mom carrying a giant diaper bag and snot covered baby, I am a happy wife. I cherish the time we spend together away from Ford because it reminds me that I was a wife first and that even at the end of the hardest days, I have the love and support of my husband. Even though we may talk about Ford more than half of the time we are out, I feel so lucky to get this time away. Without having to wait for a table or spend time waiting on a busy waitress at dinner, we were able to enjoy each other's company so much more thanks to the BJ's Dine In Order Ahead app. We were also able to pay for our meal using the Mobile Pay feature of the app... it can't get much easier than that! Saving time at dinner allowed us to be out and about for even longer before going home to our little munchkin.
Download the BJ's Restaurant app for iPhone or Android
Find BJ's
Facebook.Twitter.Instagram.Google Plus
How do you date your spouse/boyfriend/girlfriend/significant other?